LIMITED OBEDIENCE TRAINING OPENINGS FOR SPRING 2023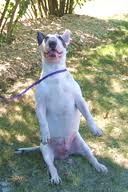 Key-Lore Kanine Kollege
Dog Obedience Training Center
Call (810) 659-5951
Obedience Training
Board and Train Program
Private Lessons
Behavioral Assessment & Counseling
Problem Dogs Are Welcome
Do you want to have a better relationship with your dog?
For the safety of our customers and pets, we are now requiring all of our canine companions visiting the facility for any service to be vaccinated for the Canine Influenza Virus (annual). Please consult your veterinarian for the Canine Influenza Vaccine.
Don't Shoot Your Dog!
We all agree that most people are happy with a dog who is under control. However, the average pet owner is unsure about what training can do for their particular problems. Here at Key-Lore Kanine Kollege we strive
for a happy, well behaved dog. A dog that likes his job in life. A dog that will be with you for the next 10 to 15 years and a dog that is a well mannered part of the family.
Does Your dog…
Jump up and on you?
Pull you around the block or wrap the lead around your legs?
Dash out any open door or gate as soon as it opens?
Run away from you instead of toward you when you call?
Just can't stay put anywhere?
Bite?
Show aggression?
Have behavioral issues that are hard to live with?
Simply drive you crazy?
We solve these problems and many more. More so, we explain why your dog does that and teach you to continue their training at home. We involve the whole family. Your dog should work for everyone.
At Key-Lore we do not use traditional, force based methods. Instead we use a method called operant conditioning. This involves using a small noisemaker called a Clicker and small food tidbits as rewards or treats. We make training FUN for you and your dog. The results are amazing! These methods are fair, humane and enjoyable. Click & Treat, we can't imagine training any other way. Below you will find a fee schedule, vaccination requirements and some facts about our program.
Please give us a call at 810-659-5951 to set up your training reservation.

Dog Training Services Menu
---
Consultation
As Scheduled
$50
2 Week Train & Board
(Includes 2 Private Lessons and Training Collar)

As Scheduled
$700
Basic Skills
(Leash manners, coming when called, "Get Back" & "Wait", No Jumping Up)

3- 30 minute sessions (Includes 3 days of Doggie Day Care)
$150
AKC Canine Good Citizen Training (CGC)*
30 minute session
$35
AKC Trick Dog Training*
30 minute session
$35
AKC Community Canine Training (CGCA)*
30 minute session
$35
AKC Urban CGC Training (CGCU)*
30 minute session
$35
AKC S.T.A.R. Puppy *
30 minute session
$35
*Testing available after completion of above – $25.00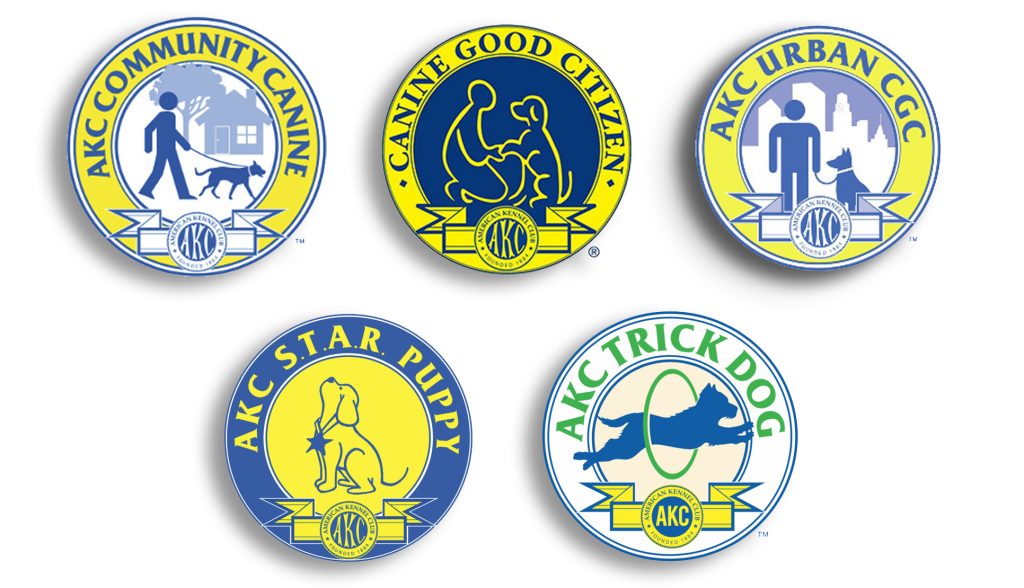 AKC Canine Good Citizen (CGC)
Clicker Training – Individual Private Lessons
45 minute session
$45
Introduction to Agility
45 minute session
$45
Introduction to Barn Hunt & Basic Insticnt
As Scheduled
Call for Availability
Behavioral Services
Shyness, Separation Anxiety, Reactive Dogs, Housebreaking Skills, Car Riding Manners, etc…

As Scheduled
Prices vary based on severity
Board & Train Package
Day Care Training Package
Private Lessons
Stay, Play & Train Activity
Board & Train Package
Our Board & Train Program consists of 2 weeks. During this time your dog will live with us here at Key-Lore. You are welcome to bring items that smell like home as well as their favorite toys to make their stay most enjoyable.
A typical day in the life consists of 2 or 3 training sessions, a walk in the woods, and a playtime turnout to romp with other dogs. Social interaction with other dogs tells us about your dog's position in a family situation.
Yes, your dog will get dirty, but he will also have a bunch of fun! All work and no play makes for a sour, unhappy dog who does not want to work or please.
Included in the program will be an owner review at the end of week one. This is where we show you what your dog has learned and teach you how to properly handle and work with your dog at the same time. A second review and graduation session is held at the end of the second week. A daily training log is kept of your dog's progress, plus discussions with you during the training stay and reviews are appropriate.
All training equipment, collars and leads are included. These will be properly sized and chosen by the trainer to fit each individual dog's needs. In a addition to your training stay, we will send you home with our Obedience 101 DVD and Frequently Asked Questions DVD (valued at $24.99) to aid you at home after training.
At the end of the training stay, your dog will be freshly bathed, nails clipped, and sent home clean and fresh, ready to go! Additional grooming for breed type can be done at the request of the owner for an additional charge. We also offer take-home services, and home reviews at graduation. Dogs with behavioral problems are welcome. Behavioral consultations are also available.
BASIC FEE: $700.00. A DEPOSIT of $200.00 IS REQUIRED TO GUARANTEE RESERVATION. THIS DEPOSIT IS NON-REFUNDABLE.
Day Care Training Package
Our Day Care Training package consists of 5 days of day care w/training each day (valued at $110) in addition to a Nylon Training Collar ($10) and 1 Private Lesson ($45) – $165.00
Available to further aid you at an additional cost:
Private Lessons
A private lesson is an individualized one-on-one session with the trainer. Working with you on specific problems relating to your dog.
A private lesson is also used following any add-on training which assures desired results.
Training your dog is easy, training you is the hard part.
Private Lessons Available $45.00 for 45 Minute Session
Stay, Play & Train Activity
Perfect for the dog owner on the go. Beginner Clicker Training with a focus on Agility and basic leash manners for our BOARDING or DOGGIE DAY CARE guests. This constructive activity is available by request. Add $10.00 to our applicable daily rate.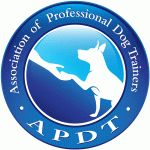 Sharon Keillor, Professional Trainer & Canine Behaviorist
To watch video examples of training activities visit our Training Video page. There you can see Sharon demonstrate several activities that are used during the training process.


Health Requirements
UPDATE APRIL 2023 THERE IS A NATIONWIDE SHORTAGE OF THE INFLUENZA VACCINE SO WE ARE CURRENTLY WAIVING THAT REQUIREMENT. VETERINARIANS WILL ADVISE US WHEN IT IS ONCE AGAIN AVAILABLE.
Current and up to date vaccinations for DHLP-Parvo, Bordetella (canine cough), Canine Influenza Virus (annual) and Rabies (Proof required)
Tested Heartworm negative for current calendar year and on monthly preventative.
A negative stool check done within 6 months and updated yearly
We strongly recommend a flea preventative such as Frontline Top Spot due to our wooded areas and abundant wildlife.
Canine's visiting our facility are REQUIRED to have a Canine Influenza Vaccine.
Please consult your veterinarian with any questions regarding your pets health or vaccination status.
Records faxed in advance to (810) 659-6113 are greatly appreciated
Call for an appointment (810) 659-5951 or e-mail us.