Your Hosts – Sharon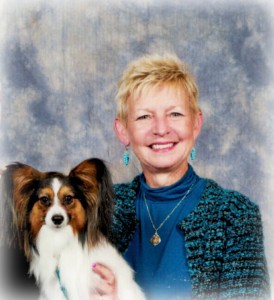 While providing full service pet care in a unique home setting has its share of challenges, it is a life long commitment for  Sharon Keillor. With her 45 years of experience brings a wealth of knowledge in many fields. She has been breeder/exhibitor/owners of Champion show dogs and has won many national awards. In fact, that is exactly how she got into the "kennel" business.
The opportunity to share that knowledge with other pet owners is a very rewarding career and one of which Sharon is very proud. She's an expert at OBEDIENCE TRAINING and grooming. A patient trainer and empathetic counselor, her love of all pets shines through whatever activity the day may bring.
Sharon shares her life with her 3 dogs, Romeo a Papillon, Cyrus the French Bulldog and Gossip a Miniature Bull Terrier.

Pets are not your whole life… they make your life whole.
Faye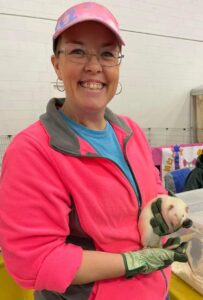 Faye has a love for critters!  Dogs have been her whole life! Started as a 4-H passion and grew into a career. She is a mom to a great kid!  He loves to come and hand out the dog cookies, as much as she does! She brings 20 years of kennel career experience and has been a Key-Lore Kamp Kounselor for 5 of those great years! As our team she has joined in Barn Hunt Club and just loves to take care of the ratties! She's got her pack that includes a Rat Terrier named Mimi, and her cats Mittens & Hunny.  " My favorite part about this job, is that we get to party with the dogs everyday!"
Brooke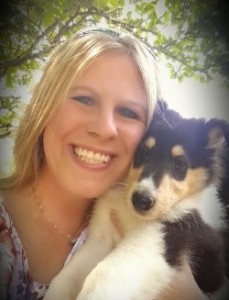 Brooke, is one of our skilled groomers we, at Key-Lore Kanine Kustom Klips, are lucky enough to work with. She comes to us after a 14-year career with PetSmart both as an obedience trainer and groomer. Brooke is highly motivated with 9 years of experience in grooming and showing Smooth and Rough coat Collies. Knowing these things makes her more than a stylist. She's a member of a team dedicated to a pet's overall care and health. She finds each pet has its own individual and unique story and she is there to listen. She enjoys spending time with her family (husband & 2 sons) as well as working as a photographer. She also shares her home with twelve dogs and 1 cat.