CREMAINS & MEMORIAL JEWELRY/KEEPSAKES
by

A Pewter Keepsake to suspend your cherished moments, the Memory Charm is an ideal keepsake for cremated remains, a lock of hair, or other memento. The charm can can be utilized in a variety of ways, including as an urn charm, an all-seasons ornament, a rear-view mirror charm, or a picture frame adornment.
All Kap-Lind products are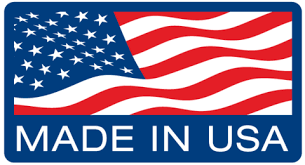 $45.90 + TAX
Back to Top
by Meadow Hill
Meadow Hill has charm sizes, shapes and metals for every style and budget. Four classics are available in sterling silver and solid 14k white and yellow gold: our oval shape in two sizes, Standard and Grand, and heart shapes in single and double arrangements. Each is available with a variety of faces styles.
Meadow Hill offers the option of adding a sterling silver box chain or 14k Yellow or white gold anchor chain to your order. Chains come in 18″, 20″, 24″ and 30″ lengths. 18″ leather cords are also available in black, brown and pink.
Contact us for Pricing (810) 659-6114**
**(Quotes for these items are honored for seven business days due to the changing costs of precious metals)
by

Our Keepsake Pendants bring memories to an even more personal level by holding a small portion of cremated remains, a lock of hair or dried ceremonial flowers. The pendants may be worn or displayed in a glass dome.
Madelyn Keepsake Pendant products are created by using a variety of precious and semi-precious metals. To assist with the product selection process, the following metal abbreviations can be found as the last letters of the product number under each product photograph.
Abbreviations
GF – Gold-Filled
GV – Gold Vermeil (23K Gold-plating over Sterling)
PT – Pewter
SK – Sterling Silver w/ 14K Gold Insert
SS – Sterling Silver
SS-A – Antiqued Sterling Silver
SS-C – Chromate Sterling Silver
ST – Stainless Steel
TT – Titanium
WB – White Bronze (Does not contain nickel)
TT – Titanium
WB – White Bronze (Does not contain nickel)
** – Available in 14K White Gold
WG – 14K White Gold YG – 14K Yellow Gold
 **(Engraving and shipping are extra for these items.)
Contact us for Pricing (810) 659-6114
by Glass Remembrance
'Glass Remembrances' are created by glass artists who create a work of art that contains a small portion of the actual cremains of your loved one and keepsakes that encase jewelry and flowers and other memories.
All of our work is custom made to your order; therefore please allow us sufficient working time to create your glass memorial, especially during the holiday season. On average allow 5-6 weeks for delivery.
Contact us for Pricing (810) 659-6114
Our cremation jewelry lines are called "Sweet Memories" and come in several styles and colors that contain the actual ashes of your loved one. All of the bails and jewelry parts are 24k gold and sterling silver, plated.
The Helix Pendant is available in your choice of color with a silver or gold, plated bail. It contains your loved one's ashes swirling throughout the pendant with a spiral embossed on it. Each is approximately 1″ across not including the size of the bail and is custom made to order and comes with a leather cord. The color might vary slightly and the cremains in these tributes might be less apparent, since they are mixed into the multicolored glass.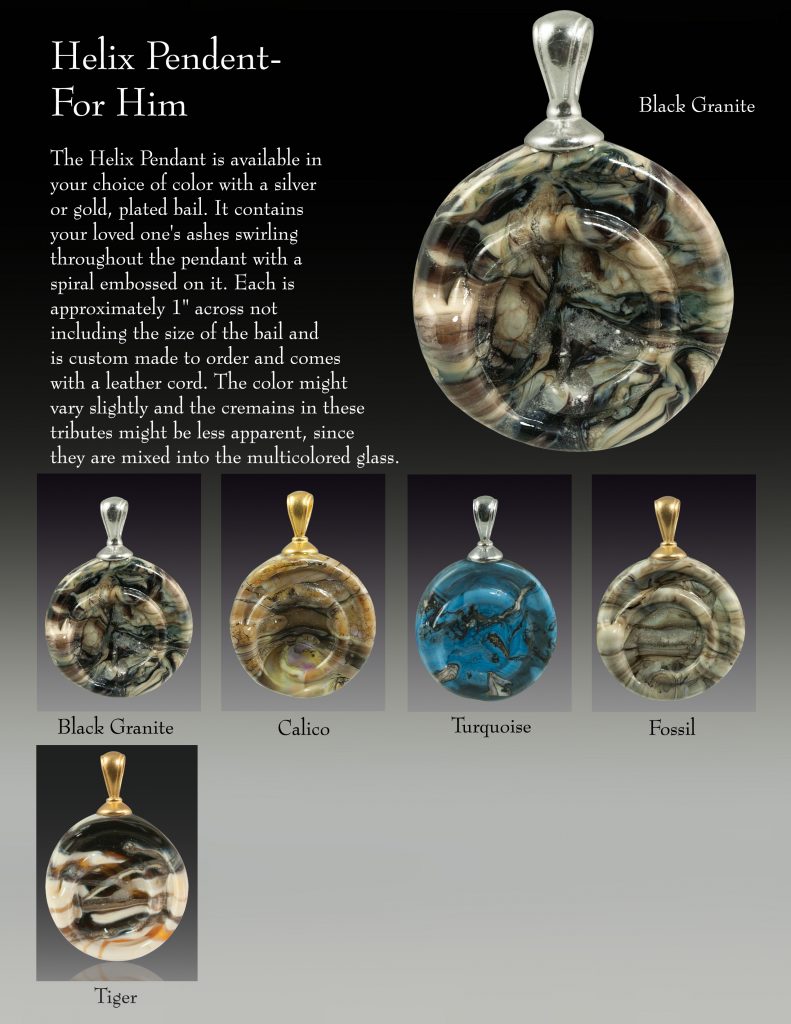 Currently Under Construction.
Check Back for Updates 4/17