Your Hosts – Sharon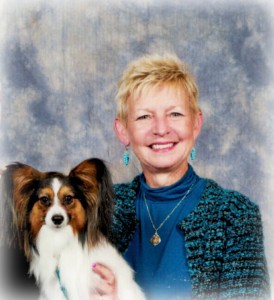 While providing full service pet care in a unique home setting has its share of challenges, it is a life long commitment for  Sharon Keillor. With her 36 years of experience brings a wealth of knowledge in many fields. She has been breeder/exhibitor/owners of Champion show dogs and has won many national awards. In fact, that is exactly how she got into the "kennel" business.
The opportunity to share that knowledge with other pet owners is a very rewarding career and one of which Sharon is very proud. She's an expert at OBEDIENCE TRAINING and grooming. A patient trainer and empathetic counselor, her love of all pets shines through whatever activity the day may bring.
Sharon shares her life with 3 dogs, 2 cats, and "Ruby" the African Grey. Oh, we forgot the horses!

Pets are not your whole life… they make your life whole.
 Lisa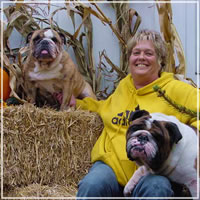 She is our general manager and reservation concierge. Her daily tasks include; updating shot records in our clients files, scheduling days for boarding, arranging grooming times, answering phones, arranging, advising and counseling cemetery and cremation clients, also occasional dog walk, and mostly managing employee's daily tasks. Lisa has worked at Key Lore for more than 14 years and has accumulated more than 40 years of experience in the pet care industry.
Lisa has an expertise in knowledge from horses to monkeys and everything in between. From 1975 to 1980 Lisa managed the aquatic division manager of Flint Pools Aquarama. In late 1980 Lisa worked hand in hand with Bob Perani until becoming franchise owner of "Fish tank" and "Pet land" in 1989. "Fish Tank" and Pet Land" specialized in everything from hand fed baby birds to salt water aquariums. During her time at "Fish Tank" and "Pet Land" Lisa was the winner of the Vanguard award, which she earned for the highest profitable revenue per square foot in a franchise of over 200 stores. In 1992 the Dunrovin family farm was established, where they predominantly trained, and tended to Arabian show horses. Lisa secured funding with the UAW for the Easter seals therapeutic program, a programs that gave individuals with disabilities opportunities to ride horses.
Lisa is a well-known English bulldog breeder/exhibitor and takes pride in her four-legged showmanship. She currently is the proud pet owner of " Jo-Jo," "Charlie," "Sabrina," "Tinkerbell (aka Chompy)," and "George." Lisa enjoys: gardening, treasure hunting, geo cashing and most of all spending time with her beloved English bulldogs.
Jacob
He is our crematory operator, sexton and building maintenance coordinator. Jake comes from a long background in funeral services, living at a funeral home most of his life and working as an apprentice for a few local funeral homes. Aside from funeral service, Jake spent many years in numerous genres of construction, from house building, remodeling, to machinery operator. In 2012, Jake graduated from Mott Community College with an Associates Degree in Science. He is going on to further his education through Pittsburgh's Institute of Mortuary Science and hopes one day to become a trade embalmer. In February 2012 Jake joined the United States Army Reserve and is attached to the 919th Inland Cargo Transportation Company in Saginaw, MI.
Jake is a member of the NRA, the Burton VFW Auxiliary, North American Hunting Club, The Detroit Muscle Hockey Team, and also a trained and licensed crematory and machinery operator. Jake enjoys shooting weaponry, ammunition reloading, fishing, hunting, his two Boxers Draino and Dozer and most of all spending time with fiancé Jennie.
Ryan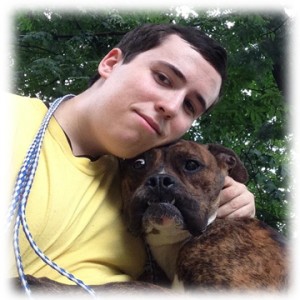 I currently have six pet-pals: Squeakey the Westie, Daisy the Yorkie, Mara the Leopard Gecko, Kara the African Fat-Tailed Gecko, Inara the Crested Gecko, and Harvey the Bearded Dragon.
Hobbies include, Films, Books, Comics
Reason for loving animals. "I think I enjoy working and being around animals because they often reveal how wonderful life can be, despite the inability to talk."
Ryan serves as one of our kennel technicians/ Kamp Kounselor his passion for animals is second to none, Ryan also loves to get down and play with our guests when they are out for their daily playgroups.
Joni
Joni is one of our two groomers, she joined the Key-Lore staff in the spring of 2014. Joni's main task is to bathe, groom and send your pet home smelling like roses. Joni's other tasks include; scheduling appointments, cleaning the grooming area and sending pets home with their owners. Joni has been a groomer for over 17 years, she also had previous work experience at Pooches pooch's, Town N Country, Animal Ark and Green Hill. Besides her grooming experience Joni spent 18 years as a waitress and 5 years as a lawn care and maintenance specialist. Joni also has experience in animal emergency, assisting with surgeries, blood work, x-rays, teeth cleaning, I.V's and autoclave.
In 1976 Joni graduated from Mt. Morris High School, in 1992 became certified as a veterinary assistant and lastly in 1994 she majored in computer operations, earning the top honors award. Joni loves all pets and enjoys her job being able to associate herself with an assortment of animals throughout her workweek. Joni also enjoys many other activities like; fishing, snowmobiling, motor triking, swimming, tubing and her dog "Budweiser."
Brooke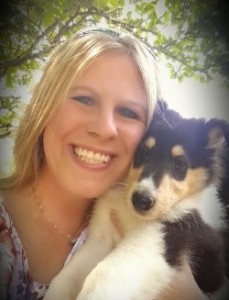 Brooke, is one of our skilled groomers we, at Key-Lore Kanine Kustom Klips, are lucky enough to work with.  She comes to us after a 14-year career with PetSmart both as an obedience trainer and groomer. Brooke is highly motivated with 9 years of experience in grooming and showing Smooth and Rough coat Collies. Knowing these things makes her more than a stylist. She's a member of a team dedicated to a pet's overall care and health. She finds each pet has its own individual and unique story and she is there to listen. She enjoys spending time with her family (husband & 2 sons) as well as working as a photographer. She also shares her home with twelve dogs and 1 cat.